Every job has responsibilities, and with those responsibilities come expectations that an employer will provide a safe, healthy work environment and adhere to the law. Unfortunately, sometimes employers have not lived up to those expectations, resulting in complaints and whistleblower claims. Whistleblower claims are very serious, and if you believe you have a valid claim, it is crucial to speak with a California whistleblower protection attorney who can help you understand your rights and options.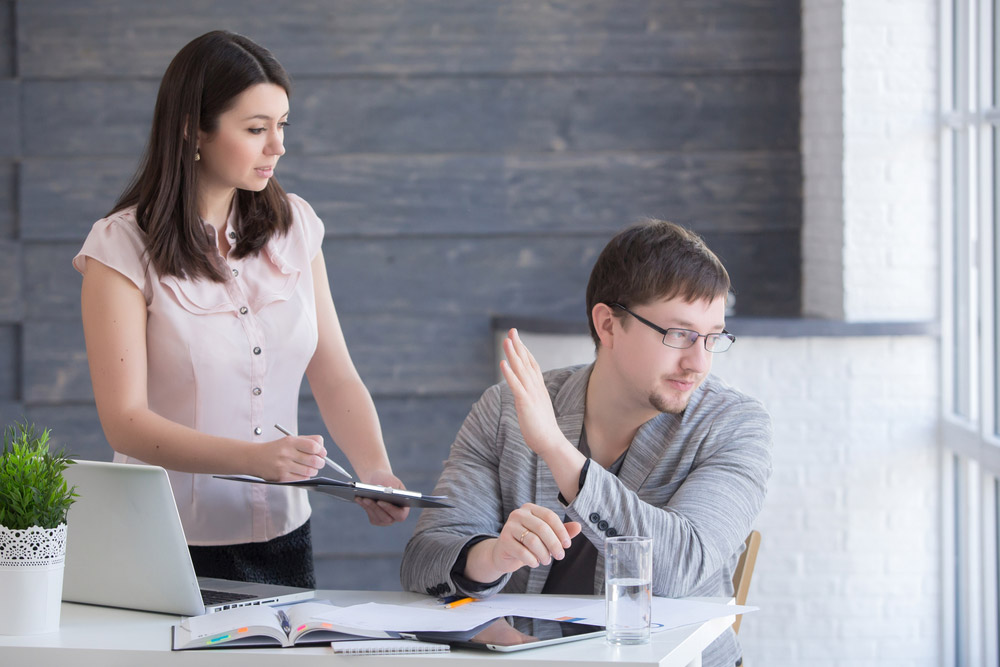 At Park APC Lawyers, our team has extensive experience handling all types of whistleblower claims. We have represented clients in various industries, including healthcare, finance, government, and more. No matter how complex your case may be, we have the academic background, real-world experience, and drive to get results that exceed your expectations. Each interaction is designed to educate our clients about their legal rights so they can make informed decisions about how to proceed and ensure that their voices are heard in the legal process.
What Is a Whistleblower Claim?
A whistleblower claim is when an employee reports their employer for wrongdoing. These types of transgressions are typically events that violate state or federal law. Some examples of potential misconduct that could result in a whistleblower claim include:
Fraudulent financial practices: Embezzlement, accounting irregularities, securities fraud, or insider trading.
Health and safety violations: Failure to provide a safe work environment, failure to comply with OSHA regulations, or exposure of employees to hazardous materials.
Environmental violations: Pollution, illegal dumping, or failure to comply with environmental regulations.
Discrimination: Harassment, unequal pay, or retaliation against employees who have filed a discrimination claim.
False claims: Billing the government for services that were not rendered, overcharging for services, or using sub-standard materials.
Corporate espionage: Stealing trade secrets, sabotaging competitors, or engaging in other types of illegal competition.
Embezzlement: Stealing company funds or property.
Bribery: Paying off officials to gain an advantage in the marketplace.
Kickbacks: Accepting payments in exchange for awarding a contract to a certain vendor.
Falsifying documents: Creating false records, altering existing records, or destroying records to cover up wrongdoing.
Depending on the indisputable facts of your case and state whistleblower laws, you may be able to file a claim under state or federal law. The most common type of whistleblower claim is filed under the False Claims Act. This federal law allows whistleblowers to report fraud against the government and receive a portion of any recovery as a reward.
What To Do If You Have a Potential Whistleblower Claim
If you believe that your employer is engaged in wrongdoing, there are many steps you can take to protect yourself and pursue a claim:
Gather evidence: This can include documents, email correspondence, witnesses, or anything else that supports your allegations of wrongdoing. This evidence aims to prove that your employer knew about the wrongdoing and took steps to cover it up. Anything that demonstrates a clear intent and pattern of behavior can help prove your case.
Talk to an attorney: Connecting with Los Angeles whistleblower attorneys should be your next step. The initial consultation mainly serves as an opportunity for the attorney to learn about your case and give you their professional opinion on employment law on whether or not you have a valid claim. They will likely offer to represent you if they think you have a strong case.
File a claim: Once you have gathered evidence and spoken with an attorney, it's time to file your claim officially. This can be done with the Equal Employment Opportunity Commission (EEOC), the Occupational Safety and Health Administration (OSHA), or another government agency, depending on the specifics of your case. You will need evidence and documentation to support your claim, so it's essential to have everything in order before you file.
Speak out: After you have filed your claim, it's important to continue speaking out about the wrongdoing. This can be done by cooperating with investigators and testifying in court. The voice of the affected is often what is needed to bring about change and ensure that justice is served.
Protect yourself: Whistleblowers often face retaliation from their employers through termination, demotion, or harassment. If this happens to you, California whistleblower laws protect you from retaliation. The best way to protect yourself is to document everything and keep communication open with your attorney.
Tips For Mentally and Emotionally Preparing to Be a Whistleblower
The decision to become a whistleblower should not be taken lightly. It's important to be mentally and emotionally prepared for the challenges that you will face. Here are a few tips to help you get started:
Educate yourself: Learn everything you can about the process of becoming a whistleblower and the potential risks involved. You must personally weigh the pros and cons of taking action before you can make an informed decision. The more you can acquaint yourself with the process, the more unlikely you will face surprises down the road that could challenge your resolve.
Speak to an attorney: As mentioned above, connecting with an experienced whistleblower attorney is an important step in the process. Many curiosities and concerns riddle potential whistleblowers, and an attorney can help address these. They can also help you develop a solid game plan for taking action to maximize your chances of success.
Know your motivations: Make sure you do this for the right reasons. Becoming a whistleblower is not an easy road, so you need to be sure that you are motivated by a desire to make things better, not just to get back at someone. When you identify your motivations, be sure to write them down and refer back to them when you are feeling doubtful.
Be prepared for the worst: Unfortunately, retaliation is a genuine possibility for whistleblowers. Be prepared for the possibility of losing your job, being demoted, or facing other forms of retribution. While all of these experiences are illegal and can be fought, they are still very real threats that you need to be prepared to face for the short term before you and your attorney can take appropriate legal action to resume a normal life.
Have a support system in place: It's important to have a strong support system in place before you leap. This can include family, friends, or an attorney. These people can provide you with emotional support and help you through tough times.
By focusing on these core five areas of preparation, you can help to set yourself up for success as a whistleblower and protect your mental and emotional well-being during what is sure to be a trying time.
What Compensation Can I Receive for Whistleblowing?
The amount of compensation that a whistleblower can receive will depend on the specifics of their case. In general, whistleblowers can receive a percentage of the money that is recovered as a result of their information. In addition, many whistleblowers are also eligible for protection from retaliation under state and federal laws.
Other areas of compensation can include:
Job reinstatement: In cases where a whistleblower has been fired or demoted as a result of their actions, they may be entitled to job reinstatement. This is where an employer is required to give the employee their job back under new conditions that protect the employee from retaliation.
Back pay: Whistleblowers may also be entitled to back pay if their actions have led to them being out of work for an extended period. This can include lost wages, benefits, and other forms of compensation that dramatically reduce the quality of life for an employee as they were unable to work.
Damages: In some cases, whistleblowers may also be able to recover damages for emotional distress or other harms that they have suffered as a result of retaliation. For example, if an employee went through a deep state of depression after being terminated, they may be able to recover damages for the cost of treatment that they had to seek out.
Legal fees: Whistleblowers may also be able to recover their legal fees if they have incurred any in connection with their case. A court will order the employer to reimburse the employee for any legal fees that were reasonably necessary to pursue the claim as a part of their overall compensation package.
Whistleblower Protection Act: Whistleblowers may also be eligible for protection from retaliation under state and federal laws. This can include protection from being fired, demoted, or otherwise disadvantaged at work. This protection can extend beyond the workplace to other areas of life, such as housing or credit.
Contact Our Los Angeles Employment Whistleblowers Attorneys at Park APC Law Firm Today
If you are considering blowing the whistle on your employer, it is important to have an experienced attorney by your side to assess the validity of your claim and generate a robust legal strategy that will help you achieve the best possible outcome. The attorneys at Park APC have extensive experience handling whistleblower claims and will fight tirelessly to protect your rights and interests throughout the process. Contact us today to schedule a consultation and see why many choose us as their preferred legal counsel in Los Angeles.