Pregnancy can be an exciting time for a family. There is much to consider after receiving the news of a new baby, including how it will affect your employment. Unfortunately, some employers will be frustrated with an employee's pregnancy and its effect on their office and take out those frustrations on pregnant employees through discrimination and harassment. No pregnant individual should have to face workplace discrimination, but it can be difficult to know how to respond when facing harassment for being pregnant.
If you or a loved one is or was recently pregnant and faced workplace discrimination, such as alterations to your employment, a hostile work environment, a change to your job description, or other discriminatory practices, you may have the right to file a case under  CA discrimination law. With the help of an employment law attorney, you may be entitled to compensation for the wrongs committed against you.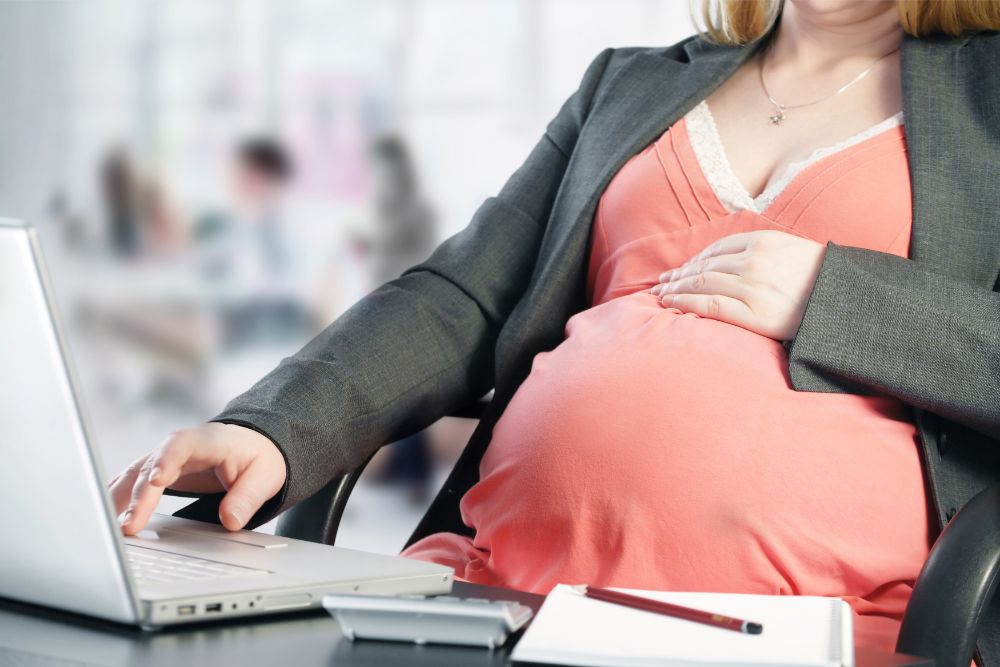 Our team at Park APC Lawyers has years of expertise in helping clients with pregnancy discrimination cases. Our Los Angeles pregnancy discrimination attorneys have a deep understanding of employment law and can help you navigate the legal protections you deserve as a pregnant individual. We provide keen insight when examining your case and are here to help you fight for your rights, whether through lawsuit or settlement negotiations, to get you the financial compensation you deserve. As skilled and experienced attorneys in the field of pregnancy discrimination law, our team will work to protect your rights, identify any pregnancy discrimination incidents, and fight for the justice you deserve.
If you have experienced pregnancy discrimination in the workplace, be sure to contact us for a confidential consultation. Our employment lawyers are standing by to hear your potential case, educate you on your rights, and provide stellar legal advice. Park APC Lawyers is here to help.
What Is Pregnancy Discrimination?
Pregnancy discrimination occurs when a pregnant individual is treated differently from others because they are pregnant. Discrimination can reveal itself in a number of ways, such as a pregnant individual missing out on a promotion due to time away from work or even being fired because they are pregnant. Other examples are a company refusing to hire a pregnant applicant for a position or withholding important information a pregnant individual needs to complete their job. Pregnancy discrimination can also occur when an individual is discriminated against because of plans to become pregnant or have children.
The law protects pregnant individuals, ensuring your pregnancy is only a matter of concern to you and your family. It is illegal for an employer to have any control or say over your decisions surrounding pregnancy. If you are facing management who is attempting to treat you in a negative or different way from other employees because you are pregnant, it is important to take the steps you need to secure your compensation and rights.
Why Should You Hire a Los Angeles Pregnancy Discrimination Lawyer?
Pregnancy discrimination in the workplace is wrong, but proving pregnancy discrimination can be challenging in court. The law holds protections in place for pregnant individuals to keep them safe from discriminatory practices, but often employers can find false excuses to explain this different treatment. Some employers might claim a pregnant individual's performance has been lacking or make other generalized excuses to hide their discriminatory practices. Some may fail to provide reasonable accommodations.
A Los Angeles pregnancy discrimination attorney will be trained to identify any evidence or contrasting holes in a discriminating employer's story and build the case needed to prove pregnancy discrimination has taken place. With this expertise, you can rest assured your attorney will have the knowledge and tools to secure the best outcome and let you rest easy as you prepare for the arrival of your child.
What Are Your State and Federal Rights During Pregnancy?
Many pregnancy discrimination protections come from the Pregnancy Discrimination Act of 1978. This act makes it illegal to discriminate on the basis of childbirth, pregnancy, or any associated medical conditions. California law also similarly offers pregnant individuals protections to pregnant individuals, like parental leave privileges.
Parental leave can be exercised for up to four months, but what many pregnant individuals are not told is that this time can be used either during the course of their pregnancy, after childbirth, or split between the two. While the law does not require an employer to pay for the duration of this leave, the employer cannot change the pregnant individual's employment status during this time.
A reasonable accommodation is another protection for pregnant individuals, meaning an employer is required to assist with a pregnant individual's day-to-day needs like a proper chair, giving breaks for pumping breast milk, and other medical needs associated with pregnancy. If these accommodations are not met, it is a violation of your rights during pregnancy.
Proving Pregnancy Discrimination
Unfortunately, it can be difficult to provide tangible proof if you are experiencing pregnancy discrimination in the workplace. If you or a loved one believes they are a victim of pregnancy discrimination, the first step to building a strong case is catching them in the act of pregnancy harassment. No matter the tactics an employer is taking to disguise their pregnancy discrimination, being proactive can help you prepare a case.
If you believe you are experiencing pregnancy harassment from your employers, it is important to keep a detailed log to record any potential emails, memos, or letters where pregnancy discrimination is evident. Creating a paper trail of discrimination examples will help to build the evidence you need to prove you have been a victim of pregnancy harassment. When organizing this information, it's also important to keep detailed notes on when and where any conversations regarding your pregnancy and employment status took place to strengthen the details surrounding any evidence collected.
Access to your employment file can also be a key piece of evidence to assist in proving your pregnancy discrimination case, as this file will detail any specific work performance issues. Often, any individuals who were terminated or passed over for promotion due to pregnancy discrimination will have few, if any, negative notes in their employment file, meaning even if an employer stated performance issues as the reason for their hiring or firing decision, a clean file means pregnancy discrimination likely took place.
Another tactic to prove pregnancy discrimination in the case of a firing or missed promotion is to ask your employer for a written explanation of how you can improve in your position. If you are facing pregnancy discrimination, the response from the employer will often be halfhearted and vague. This kind of explanation can be disseminated to help your case.
There is no singular way that can flawlessly prove pregnancy discrimination. However, by keeping detailed notes of any correspondence and workplace occurrences over the course of your pregnancy, you will have a jump start on collecting the proof you need to receive the compensation you deserve. A pregnancy discrimination attorney can also help organize this information to give your case the best chance of a successful lawsuit.
Pregnancy Discrimination Lawyers FAQs
Q: What Qualifies as Pregnancy Harassment?
A: Pregnancy harassment occurs when an individual is treated differently from other employees. This can look like being fired, passed on for a promotion, not being given job assignments, proper training, and more.
Q: How Much Is the Typical Settlement in a Pregnancy Discrimination Suit?
A: If a pregnant individual is fired or terminated from their job due to their pregnancy, they can receive anywhere from $200,000 to as much as $425,000. The settlement will be determined by the nature of the harassment suit and the damages caused by discrimination.
Q: What Are Pregnant Employees' Rights in California?
A: Pregnant individuals are protected under California law from discrimination or harassment in the workplace because of childbirth, pregnancy, or other similar medical conditions. Violations of any of these rights, from wrongful termination to workplace harassment, are against the law, and if you are a victim, you have a right to compensation.
Q: What Is the Best Way to Win a Pregnancy Discrimination Lawsuit?
A: Typically, the most common way to win a pregnancy discrimination lawsuit is to show that you were passed over for a promotion, fired, demoted, or harassed in the workplace because you were pregnant. The other most common pregnancy discrimination lawsuit is proving that you were denied maternity leave or that your workplace took actions of retaliation against you because of your request for maternity leave.
Contact the Employment Attorneys of Park APC Lawyers Today
Facing pregnancy discrimination in the workplace can leave you feeling helpless and alone, but with the right legal team, you don't have to face your situation without the help you deserve. If you are facing pregnancy discrimination in the Los Angeles area, be sure to reach out to the law attorneys of Park APC. Our team has the expertise to help guide you through your case and land you the settlement you deserve. With dedicated pregnancy discrimination attorneys, Park APC can secure the justice your family needs. Contact us today for a consultation, and we can discuss the next step for your individual case.