Every American employee has the right to expect fair pay for their work. The majority of American employees enter into employment agreements with pay terms made perfectly clear by their employers and receive pay accordingly. Unfortunately, not all employers honor their wage and hour agreements with their employees. Some even go as far as to actively deny employees fair pay or blatantly violate Los Angeles, California and United States wage and hour laws.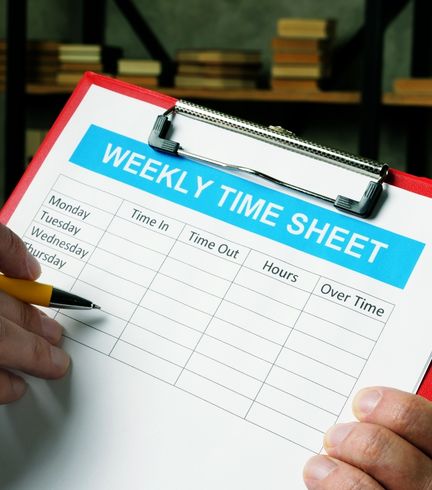 If you believe your employer has failed to pay you appropriately under California and/or US law, you have the right to file a dispute and secure the wages you are rightfully owed. Of course, it can be intimidating for some employees to imagine filing such disputes against their employers. However, proceeding with the right Los Angeles wage and hour attorney on your side will allow you to approach this situation with confidence.
Park APC provides comprehensive legal counsel to California employees facing wage and hour disputes with their employers. Our team has extensive experience navigating complex California and US labor laws, particularly when it comes to wage and hour disputes. If your employer has failed to pay you appropriately, you have the right to hold them accountable. To do so expediently and comprehensively, a Los Angeles employment lawyer is the best asset you can have on your side.
What Is Wage Theft?
Employers in California commit wage theft when they purposefully neglect to pay their workers or independent contractors. Either file a lawsuit or try to get your back pay through the Labor Commissioner. In California, wage theft is a crime that may be reported to the police, so you can do that as well. After the state legislature approved Assembly Bill 1003 in 2021, wage theft of more than $950 is now considered big theft and is subject to prosecution. When your employer purposefully fails to give you the money you are due, this is called wage theft. This includes withholding your earnings and salary in addition to your commissions, bonuses, and tips.
Minimum wages, waiting periods following a late final paycheck, and the deliberate withholding of overtime pay or premium pay for skipped rest and meal breaks are a few examples of purposeful wage theft against non-exempt workers. Other instances of wage theft include not being paid at all, having tips withheld, receiving payment in the form of bounced checks, not receiving your final paycheck on time, not receiving the promised hazard pay during the pandemic, not receiving payment for necessary sick leave, or being required to record fewer hours than you put in (working "off the clock"). Whether you are a big earner or a low earner, an employee, or an independent contractor, you can claim compensation for wage theft.
Employers' Wage and Hour Obligations
Hourly wage rates are some of the most common forms of employee compensation across the country, and many rely on them to survive. Employers, then, should compensate their employees, and the vast majority of California employers must abide by the following wage and hour statutes, enforced at both state and federal levels:
Employers must remit timely payments of wages to all employees.
Employers must pay at least California minimum wage to all employees.
Employers must provide accurate payroll records or pay stubs to all employees.
Employers must reimburse their employees for all business expenses.
When employees are terminated, employers must pay them for any remaining vacation time and/or paid time off accrued.
Employers must provide employees with appropriate meal and rest breaks per state law.
Employers may not take unauthorized wage deductions from employees' paychecks.
Employers must provide employees with uniforms, safety equipment, and any other items if required for them to perform their job duties.
Employers must abide by California overtime laws and pay employees accordingly for all overtime hours.
Failure to meet any of these obligations, or wrongful termination when asked to comply by an employee, can lead to wage and hour disputes. In addition, affected employees may be entitled to more than just their unpaid wages. It is also important to note that while there are different wage and hour laws for distinct types of workers (including part-time employees, full-time employees, and independent contractors), all employers must abide by the appropriate wage and hour requirements for all employees. Depending on the scope of a wage and hour violation, an at-fault employer may face legal penalties, including fines, statutory damages to the employee, and liability for the employee's legal fees.
What Is the Lowest Legal Salary in California?
Depending on the job field, salary and pay rates can vary. A job or position that requires more training, schooling, or specific certifications will warrant higher pay rates, whereas entry-level jobs or positions will typically pay less. As for independent contractors, the rates for your services can vary based on your experience, time, and the type of services you provide. In California, the minimum wage is now $15.00 per hour for companies with 26 or more employees and $14.00 per hour for companies with 25 or fewer. Some counties and cities have minimum wages that are greater than the state average. Employers are required to pay employees this minimum rate or more.
Most Common Wage and Hour Disputes in California
A Los Angeles wage and hour attorney can be an invaluable asset if you have recently experienced any type of wage and hour violation from your Los Angeles, CA employer. Park APC has provided comprehensive legal representation to many Los Angeles area employees who were not paid appropriately by their employers. Some of the most common wage and hour disputes filed in Los Angeles pertain to:
Unpaid overtime. California state law requires employers to pay their employees one and a half times their usual hourly pay rates for all hours worked past eight hours in a workday up to 12 hours, and for the first eight hours worked on the seventh consecutive day in one week. Once an employee has worked 12 hours in a single day, the overtime rate increases to double their normal rate. The double rate also applies to all hours worked past the first eight hours on the seventh consecutive day of the week.
Break violations. California employees are entitled to a 30-minute meal break for every five hours of work, and one ten-minute rest break for every four hours of work. Some employers may offer paid meal and rest breaks, but the majority do not. While employers are not required to pay employees during break times, they may not refuse breaks. An employee has the right to receive a full hour of their normal pay rate for every denied meal or rest break.
Pay stub violations. All employers must provide employees with complete and accurate pay stubs showing the total hours worked in the pay period, the employee's hourly rate, the total pay for the period, and all deductions taken from the employee's paycheck.
Misclassification claims. California legislators recently passed new laws requiring employers to classify their employees more carefully, clearly differentiating between employees and independent contractors and enforcing new criteria for both. Previously, many employers were misclassifying employees as independent contractors to avoid paying for employee benefits and other employee-only rights. If your employer wrongfully classified you as an independent contractor to avoid their wage and hour obligations, you likely have grounds for a claim against them.
These are just a few types of wage and hour disputes Park APC can help you address in Los Angeles. It is important to be aware that a wage and hour attorney can potentially help you recover much more than just your unpaid wages and benefits. It is also possible to hold an employer accountable for your legal fees and even secure statutory damages depending on the breadth and severity of their actions.
How Much Do Wage Assistance Lawyers Make in Los Angeles?
In California, an average attorney will bill between $90 and $483 per hour. Depending on the type of legal services provided, the hourly rate can vary drastically from firm to firm. As of September 26, 2022, the average Attorney pay in Los Angeles, California was $113,759 annually; however, the normal income range is between $96,978 and $131,592 annually. The biggest determining factor for lawyer salaries is the escalation and length of your case. For example, once aware of your case against them, if your employer does not try to file a countersuit, the total timeline of your case will inevitably be shorter, costing you less. On the other hand, for more contested cases, especially those that reach the courtroom level, the overall cost of your legal fees can increase.
Talk to Our Los Angeles Employment Attorneys Today
Keeping accurate records is crucial to successfully pursue any wage and hour dispute. Your Los Angeles employment lawyer must carefully review your payroll records and your employer's payroll policy to help you determine the scope of the wage and hour violation you experienced. Park APC can assist you in exploring the full range of damages you could potentially secure from a successful wage and hour claim against your employer. With a successful wage and hour claim, you could secure the pay denied to you by your employer and potentially prevent your employer from subjecting other employees to similar treatment in the future.
Navigating any employment law matter can be incredibly difficult without the assistance of a Los Angeles employment attorney. Park APC has years of experience representing Los Angeles clients in a wide range of complex wage and hour disputes. If you are ready to take legal action against your employer for their failure to pay you properly under California and/or US law, contact Park APC today to schedule a consultation with an experienced Los Angeles wage and hour attorney.